3rd International Congress on Inflammation (ICI)
Opening on 26 February 2023
Start on 26 February 2023
3rd International Congress on Inflammation (ICI)
Inflammatory outcomes of COVID-19: The Past, present, and future.
The purpose of this conference is to hold an interdisciplinary approach with a focus on bridging between basic and clinical science to discuss the challenges in diagnosing, treating, and preventing the global disease COVID-19 and the deadly inflammation caused by its damaging function. In this conference, discussing different aspects of virus impact on the various organs in the body can be challenging. The conference will be held in the main hall of Children's Medical Center from 26 February to 2 March 2023, by the Immunology, Asthma, and Allergy Research Institute (IAARI) involving researchers and professors from universities, research institutes, and scientific associations throughout Iran and the world.
Conference Themes and Topics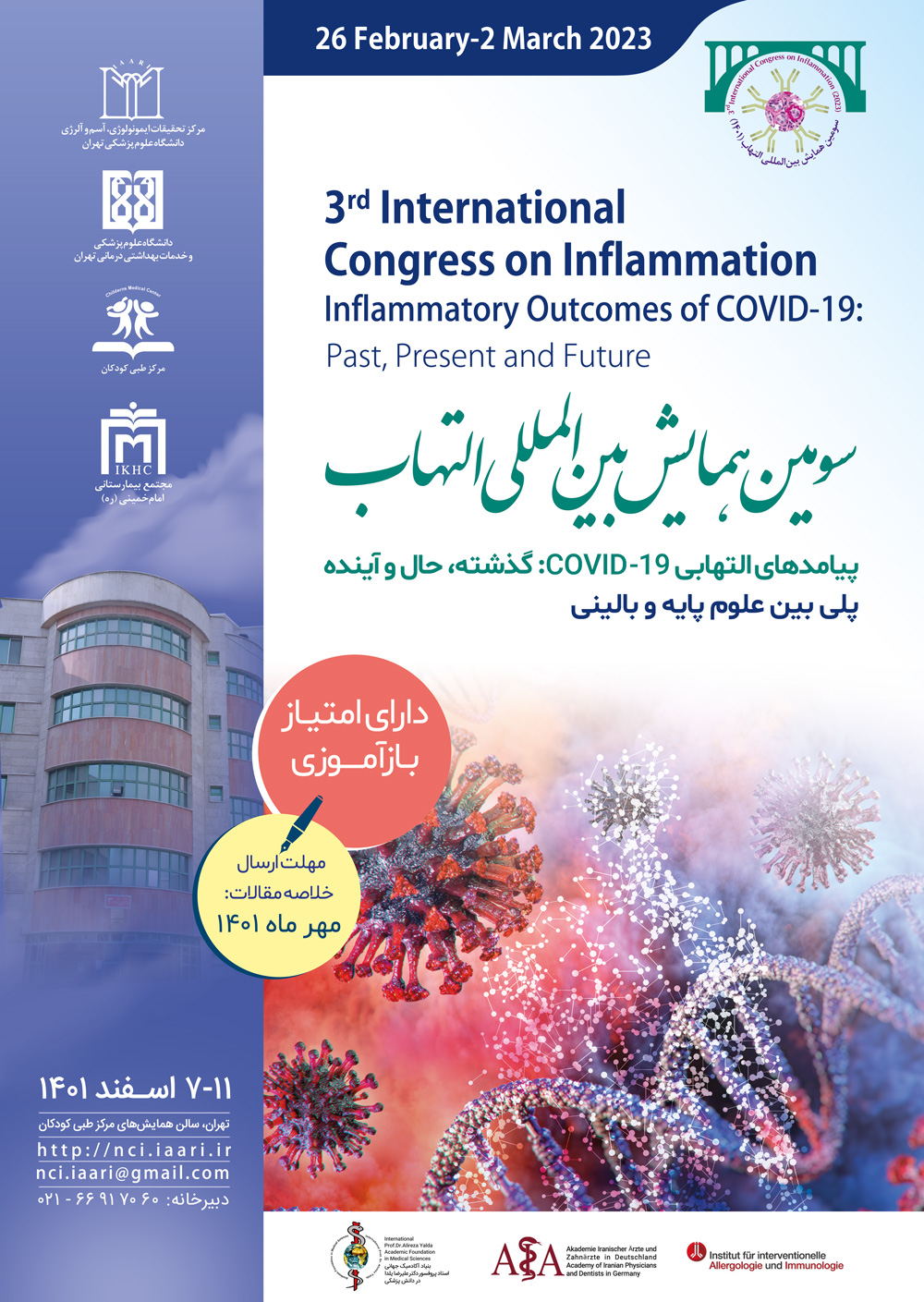 ---
Important Dates:

Deadline for abstract submission:
September 23, 2022
Notification of abstract acceptance:
by January 2023
Closing ceremony:
March 2, 2023
---
Dear Respected Colleagues,
Welcome to the 3rd International Congress on Inflammation (ICI). We are delighted to host this event in line with the recent changes due to the new pandemic and with an approach to severe inflammation in COVID-19. The event is organized by the Immunology, Asthma and Allergy Research Institute (IAARI) in collaboration with several basic and clinical research organizations. It will be held as both on-site and virtual sessions. At the 3rd ICI, recent scientific achievements will be discussed by the leading professors, scientists and researchers focusing on different aspects of the inflammatory outcomes of COVID-19, especially in the post (long) COVID-19 conditions. This exchange of ideas and the articles presented at the congress can add new perspectives for future research, reducing the burden, and ultimately improving the patients' health and quality of lives. I hope that with the hard work and planning of the executive board and esteemed members of scientific and executive committees during the current year, we can have a fruitful gathering of scientists, researchers, doctors, specialists, and students of basic and clinical medical sciences from Iran and around the world. The congress will be held from February 26 to March 2, 2023 in the main hall of Children's Medical Center in Tehran, and will include oral and poster presentations, which will also be accessible online. Finally, I sincerely anticipate your invaluable contributions to achieving the goals of this scientific and social endeavor.
We look forward to seeing you and welcome you in advance.
Prof. Mostafa Moin, President of the congress
---
Executive committee members
3rd International Congress on Inflammation (ICI)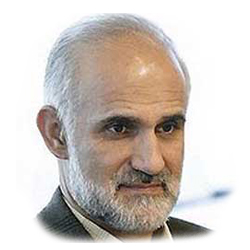 President of the congress
Prof. Mostafa Moin
Professor in Allergy and Clinical Immunology, Honorary Director of the Immunology, Asthma and Allergy Research Institute (IAARI)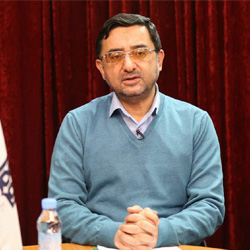 Scientific Secretary of the Conference:
Dr. Seyyed Reza Reiskarami
Pediatric Rheumatologist, Head of Pediatrics Department, Tehran University of Medical Sciences
Conference Executive Secretary
Dr. Maryam Nourizadeh
PhD in Immunology, Assistant Professor of the Immunology, Asthma and Allergy Research Institute (IAARI)